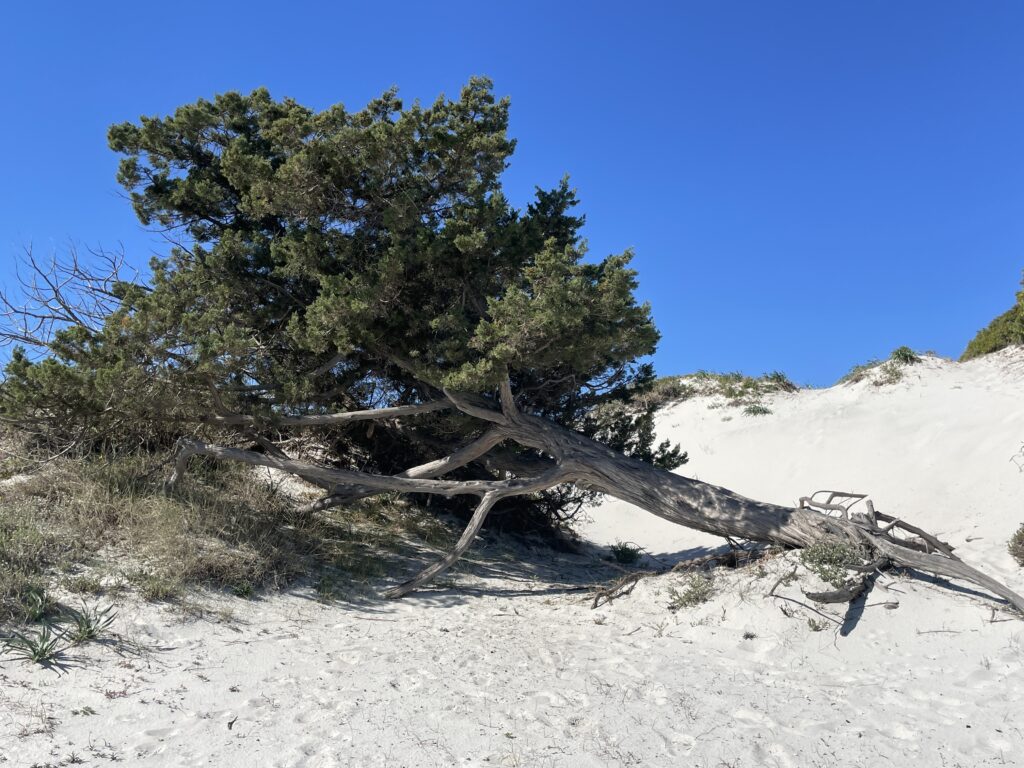 Cosa succederebbe se vi mancasse la terra sotto i piedi?
Guardate, è quello che sta succedendo al ginepro.
Non sopravvive se le dune spariscono.
Per la sua salvaguardia bisogna salvare le dune poiché il ginepro fa parte del loro ecosistema.
*Nome sardo del ginepro.
___________________________________
Ghiniperu*
What if you missed the ground under your feet?
Look, that's what's happening to juniper.
It does not survive if the dunes disappear.
For its protection the dunes must be saved, because juniper is part of their ecosystem.
*Sardinian name of Juniper